This is a sponsored post written by me on behalf of Sprout Organic Foods for IZEA. All opinions are 100% mine.
We all want the best for our kids. I don't personally know anyone that wouldn't make that statement.  But the fact remains that raising them isn't easy.  There's no parenting manual. It's a big mashup of guessing, trial and error, and praying for the optimal outcome. The fact remains that we are extremely busy though and we could always use a little help.
One thing I hear from a lot of parents, is how in the world do I get my girls to eat so healthy?  I'm here to tell you kids eating healthier doesn't have to be rocket science. We've done Periscope videos where our preschooler is reaching for black beans throughout the video and people are just like, "OMG, I wish my kids would touch beans".  I always, tell them, well you can! Getting kids to eat healthier, is easiest when you start from the beginning, offering them wholesome, real foods; but, even if you didn't, there's still hope!
1-  Offer a food, cooked different ways, at least 15 times before giving up
15 times!?  Okay, I know these seems excessive, but research shows that people need to try something at least fifteen times before they can truly decide if they like it.
So those carrots your kid won't eat? Steam it, give it raw, roast it, grill it, mash it into patties, mix it into soup, puree it into a smoothie or give it in a pouch like Sprout's Carrot Apple Mango.  There's so many ways!
Sprout Organic Foods offers a variety of flavors from one ingredients to a mix of ingredients to give your kids more exposure to wholesome foods that kids will love while we as parents feel better about feeding them.
2 – Check Labels
Not only do you want to be able to pronounce everything that is in your food, but you want to make sure that it's not loaded with extra additives and sugars. These extras have a tendency to mask the flavor of healthy foods and then parents have a hard time getting their kids to taste real foods without them
Sprout Organic Foods only creates products without concentrates, preservatives, or GMOs. Only whole fruits, vegetables, and grains are in their USDA certified organic products – no fillers or sweets.  If you look on the label, what you see on the front, is what you see in the ingredients label on the back. This way Moms knows EXACTLY what they are feeding their babies. In fact,  Sprout's Honest Pledge in their  Mission & Values commits them to transparency and honest labeling.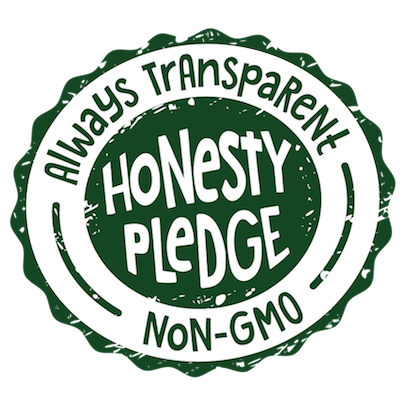 3 – Make Sure To Pack Healthy, Even while traveling out
It's no secret, that the longer we stay away from the house, the more likely we are to stop and grab something while out and typically we don't make good choices when in a crunch for food out. Pack snacks that are healthy and made with real foods no matter where you plan to go.
 Sprout Organic Foods makes a variety of snacks and pouch blends for the entire family, so always make sure to have some on hand.
Research shows that developing a love of healthy foods early on helps foster healthy eating habits for life – so do yourself a favor and get those kids in great habits.
Check out the video to learn more!
Ready to get kids eating healthier in your home? Head to your local Babies R Us and for every $25 you spend, you get a $10 Giftcard towards a future purchase! Offer valid now-October 2nd, 2016.
We love sharing tips on how we get our kids' to eat healthier, but we want to hear from you!  How do you get your kid's eating healthy?  Leave a comment below and let us know!